Summer Beautiful Flowers at Chautaupua
We visited Chautauqua Institution in upstate Western New York in August and were enchanted by the beautiful flowers around the homes and buildings of this gated community. Here is a sampling of what we saw and photographed.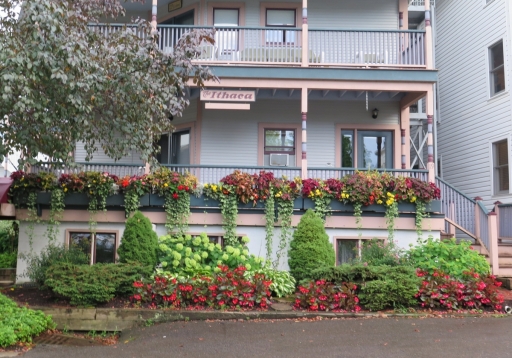 Our destination was the amphitheater. It has seen many musical concerts and events at night and day-time lectures over the years of this 140-year-old institution.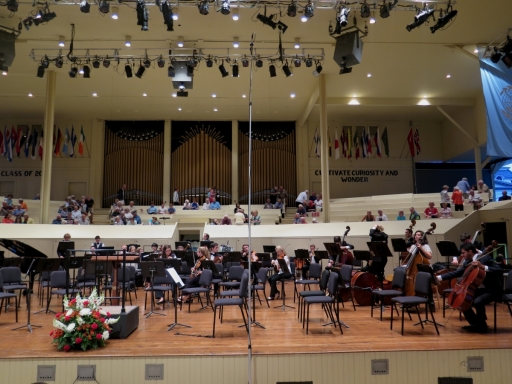 The School of Music: Music School Festival Orchestra was warming up in preparation for the last concert of the summer season of this symphony group.
The orchestra is lead by conductor Timothy Muffit and guest conductor, Louis Lohraseb.
The evening's repertoire was:
John Corigliano: Gazebo Dances
Richard Wagner: Prelude and Liebestod from Tristan und Isolde
Dmitri Shostakovich: Symphony No. 5 in D minor, op. 47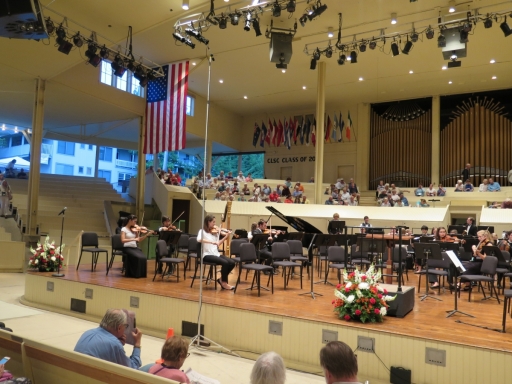 The amphitheater is scheduled to be demolished this winter with a new facility built by next summer 2017. According to the Chautauqua Institution WEB site, the revitalized amphitheater will be:
 "a state-of-the-art facility that honors the look and feel of the original structure, a requirement Chautauquans emphasized throughout the four years of community input to the project. Included in the project are: an expanded bowl and roof structure secured to bedrock, ADA-compliant accessibility, enlarged stage area, 100-musician orchestra pit and a new, 21,000-square-foot back-of-house facility for artists, guests and production crews."
(http://ciweb.org/132-about-us/press/amphitheater-press-releases)
In the Chautauqua Institution village, narrow streets wide down a long hill to the concert hall by the lake.  Flowers and landscaping is exquisite.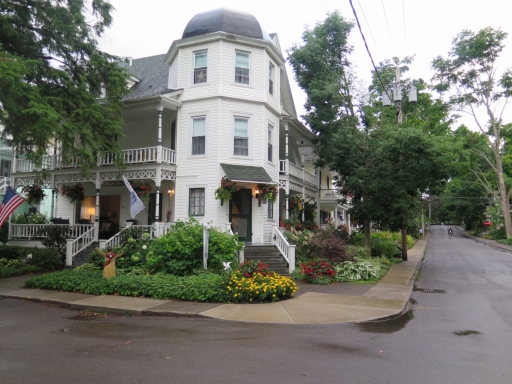 Here is a row of houses with balconies displaying flowering potted plants, too.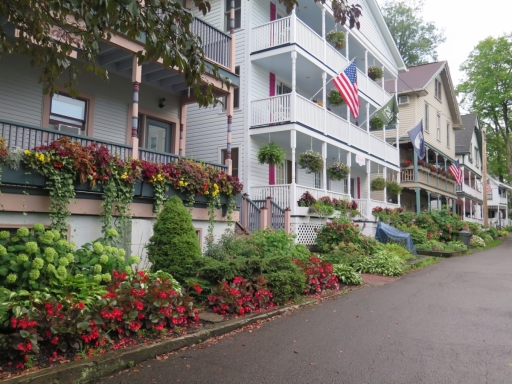 This is a pedestrian town. Parking is outside the gated buildings and a shuttle carries you around. Here is the gate house telling us to get ready to walk.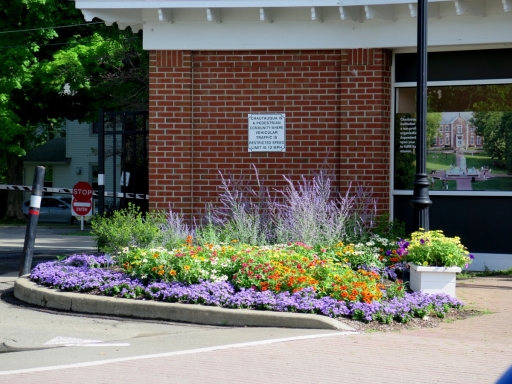 I guess that bicycles are okay, too.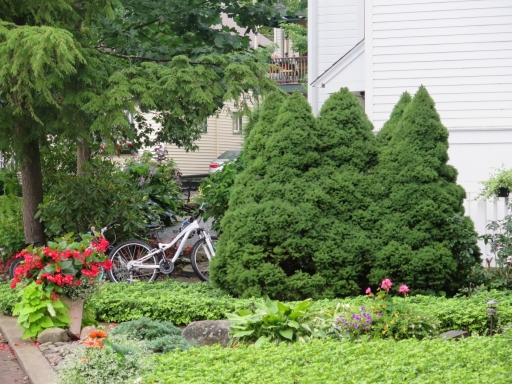 More flowers and beautiful landscaping.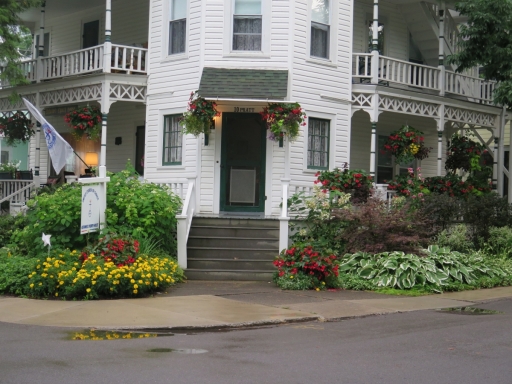 Here is the library.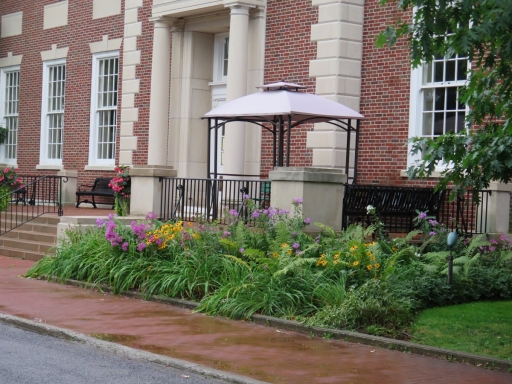 And the entrance building.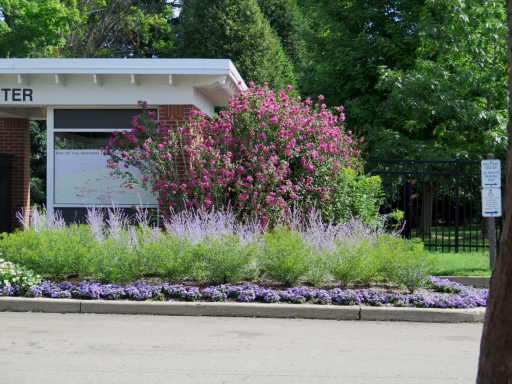 Tuesday evening was one of the last concerts in this historic amphitheater by the Chautauqua Symphony Orchestra.
The program featured music of Spanish composers: "An Evening in Spain".
Repertoire:
Joaquín Rodrigo: Concierto de Aranjuez
Manuel de Falla: El amor brujo
Gerónimo Giménez: Las bodas de Luis Alonso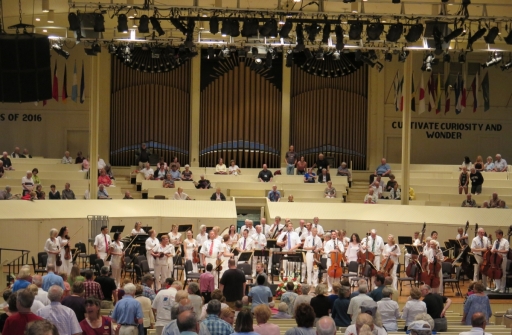 Chautauqua: where Curiosity Cultivates Wonder.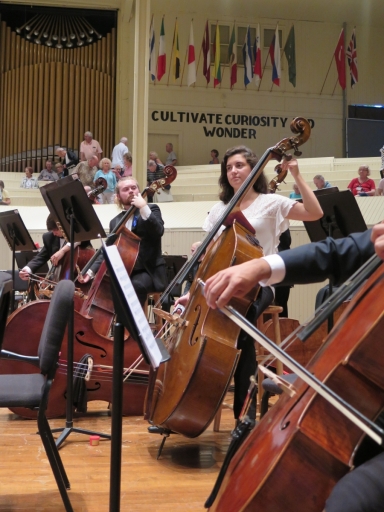 You want to return!